Learn how to work more efficiently within Excel by using the full potential of its powerful Autofill features to complete a series for you.
Did you know you can automatically fill out, customize and save, lists of items such as:
numbered lists
dates
days
custom text items
Say goodbye to typing out long sequences by hand!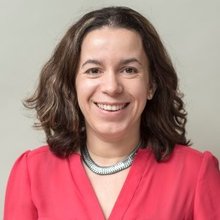 Director and Lead IT Trainer
Jane Hames
Coming from a creative background, I explain software use in a "non-techy" way. I very much focus on the big picture benefits of software use in order to save you time and get more value from the software.I have been a trainer since 1998 working mainly in the UK and occasionally in Europe. During that time, I have worked with clients from a wide range of industries including, finance, legal, creative, engineering, charities, schools, colleges, government, healthcare, police and more.I spend several days a week delivering face to face live training and regularly get feedback about how easy I am to learn from and how the training is actually really engaging and enjoyable! My courses are short because I appreciate that not everyone wants to learn everything that the software has to offer. You can pick what's most important to you at the time and select an appropriate course.Of course, there are lots of people who love Microsoft Office but there are many others who just want to make it work for them and make life easier for themselves. My aim in all of my training is help you to work more quickly, efficiently and with less frustration.Thanks for stopping by and enjoy your training!
1

How Autofill can save you time

2

Using Autofill on the Excel worksheet

Autofill Practice Worksheet

Using Autofill on the worksheet

Making use of Autofill options

3

Working with pattern definiton

4

Copying content and formulas with Autofill
Start making your life easier today!